Learning at Bridstow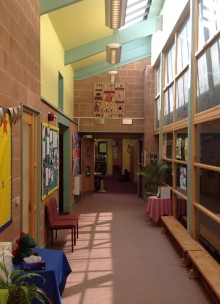 We provide our pupils with a balanced experience of the curriculum throughout their time at Bridstow School. Our lessons are well planned and we differentiate in order to meet the needs of our mixed-age classes and those with learning difficulties. We encourage pupils to take responsibility for their work and actions, teaching them how to work independently and in groups. Pupils are proud of their school, work hard to do their best and contribute well to the community.
There is strong provision for sport and exercise and music is another particular strength of our school, with good levels of participation in singing, instrument playing and performing. Links with other providers ensure plenty of activities such as field trips, festivals, concerts, sporting tournaments and book fairs. These activities provide a wide range of experiences for our pupils to draw on during their lessons and they help to bring learning to life.
We work hard to provide a curriculum that is engaging and exciting. When combined with high expectations of all of our pupils, this makes a powerful combination. We have been proactive in understanding and developing the National Curriculum 2014, and have adopted new "drivers" for our curriculum - these are:
Being creative in our work with children
Using technology to enhance our work
Exploring cultures other than our own
Understanding our impact on the environment
As well as following the curriculum for core and foundation subjects in each class, we work hard to deliver a wide range of extra curricular activities, hoping to find something that will appeal to your child whether they enjoy sports, the arts or any other area of school life. Each class looks to provide opportunities outside the classroom, including regular visits to local farms in key stage 1 and opportunities for residential visits in both key stages.
Based on the National Curriculum